The Los Angeles Clippers will be updating a lot more than their roster this upcoming season. New uniforms have been released to the media and they have been met with critical acclaim by many NBA analysts. So far hoop fans have given mixed reviews over the new threads but fashionista Lance Stephenson seems to love the new look.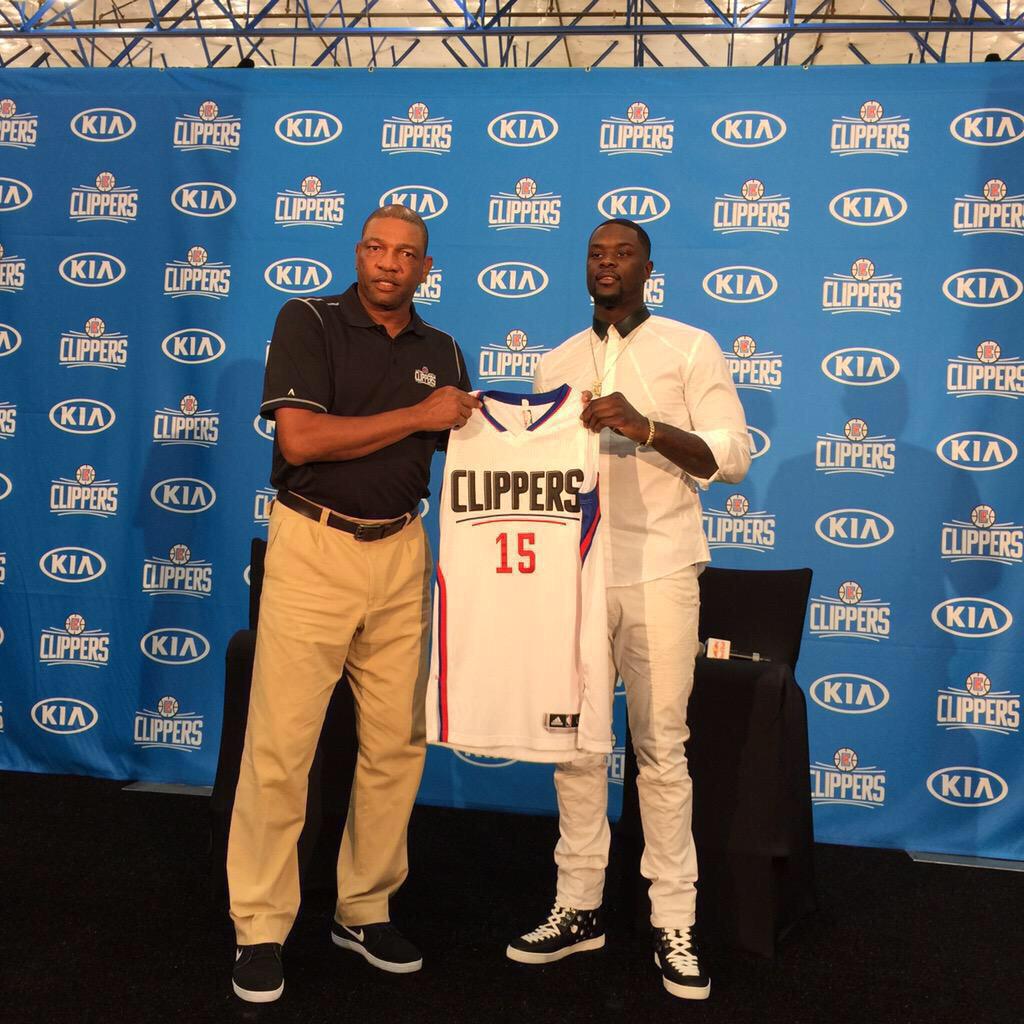 After losing 49 games last season, Lance Stephenson seems happy to finally be back on a playoff team. His mercurial personality is probably a better fit on the West Coast. Granted the 24hour celebrity lifestyle can serve as a distraction in Los Angeles….Boom or Bust!!!
…..
…..
Jersey changes  in the NBA are rarely unanimously praised, I personally still miss the old Toronto uniforms with the dinosaur on the front chest. Perhaps I'm childish, but I still think that these were THE FRESHEST uniforms in NBA history … (And this coming from a Knicks Fan)
PLEASE BRING THESE BACK!!!!
…
…
Say what you want about the new uniforms but I think adding a black alternative road color to the traditional red,white and blue seems like a nice upgrade….However I'm not a fan of that South -Beach Miami-Vice hot pink'ish color they used in the Logo….ehh
…

What do you think of L.A's new look?
(Poll)